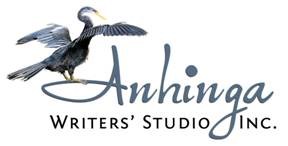 What writer doesn't dream of seeing his or her work published?
 For many first-time authors, the pathway to publishing success can be daunting. And in today's changing media marketplace, the choices can be overwhelming: There's the traditional route – with a literary agent and a big-name publisher. But what about publishing with a regional or small press? Would publishing a shorter article in a newspaper or magazine be advised? And what about self-publishing, e-books, e-zines and blogs?  If you post your work on a blog, will a prospective editor later reject it because it's already been "published?"
Join in on the discussion and explore all of the routes to publication at The Anhinga Writers' Studio 2010 Summer Workshops in Gainesville, Florida, July 28-31, where published authors and industry insiders will provide insights, advice and tips.
The conference's keynote speaker this year is magazine-publishing mogul George Hirsch, who is currently the publisher of La Cucina Italiana, the English language edition of Italy's oldest and largest food/cooking magazine. Hirsch was the founding publisher of New York magazine in 1968. In the 1970s, he launched New Times magazine, known for its investigative reporting. He founded and published The Runner and then took the helm of Runner's World when the two magazines merged in 1987 and he joined Rodale Inc. At Rodale, he was also the publishing director of Men's Health magazine and the director of international magazines until his "retirement" in 2004. Hirsch, who currently serves on the board of the online magazine Salon, shares his formula for publishing success in a Wednesday evening keynote address.
Prolific – and well-paid – author Peter Bowerman, who penned the award-winning Well-Fed Writer titles, will discuss how writers can stay "well-fed" in a changing marketplace, how to break into the lucrative field of "commercial" freelancing, and how he turned one book into a full-time living.  His self-publishing success is chronicled in the award-winning 2007 release, The Well-Fed Self-Publisher: How to Turn One Book into a Full-Time Living (www.wellfedsp.com). Bowerman's books have been selections for the Book-of-the-Month Club, the Quality Paperback Book Club, the Writer's Digest Book Club, and they have been recognized as finalists for the Benjamin Franklin Award and ForeWord magazine's Book of the Year.
Anne Hawkins is a senior literary agent with John Hawkins & Associates, Inc., New York. Founded in 1893 by Paul R. Reynolds, it is the oldest literary agency in the country. She works with mainstream literary and commercial fiction, including mystery, suspense, thrillers, historicals, and women's fiction, and a wide variety of non-fiction, particularly history, politics, biography, science, natural history, medicine, and women's and family issues. A number of her books have gained distinction through award nominations, book-to-film contracts, significant foreign rights sales, major book club selections, or placement on The New York Times bestseller list.   
One of the easiest ways for an early-stage writer to get published – and paid – is by writing for newspapers, magazines and online media. And one of the most enjoyable ways to do this is by writing about your travels. This year, Bob Morris, former editor in chief of Caribbean Travel and Life magazine and a veteran travel writer, shows how it's done. Morris, who regularly contributes to National Geographic Traveler, Bon Appetit and Caribbean Travel & Life, shares practical advice and tips in "Go, Eat, Write: Tales from a Veteran Novelist, Travel Writer, and Magazine Editor."         
The conference features hands-on courses in poetry, nonfiction and fiction for early-career and intermediate writers taught by nationally renowned authors and editors.
Other faculty include fiction writers Mary Anna Evans, Bob Morris and Claire Matturro, poets Peter Meinke, Rick Campbell, and Lola Haskins. Nonfiction faculty include bestselling author Rosemary Daniell, memoirist Bev Browning, magazine feature writer and editor Diana Tonnessen, and travel writer Bob Morris.
Guest editors Jeanne Leiby of the Southern Review, and Rick Campbell, poetry editor of Anhinga Press, join Diana Tonnessen in an editors' roundtable, where they offer insights and advice on how to pitch ideas and present your work to an editor for publication.
 Full tuition for the 4-day conference, held at the Hilton University of Florida Conference Center in Gainesville, is $395. Discounts are available for returning students and students bringing friends. For more information or to register for the conference, visit www.anhingawriters.org, e-mail info@anhingawriters.org or call (352) 379-8782.
The Anhinga Writers' Studio is a nonprofit organization providing hands-on writing instruction, support and networking opportunities to early-career and mid-level writers through courses, workshops and conferences.