Here is the complete press release from Rollins College about WWW.  Mark your calendars now – save those Thursdays in February 2014.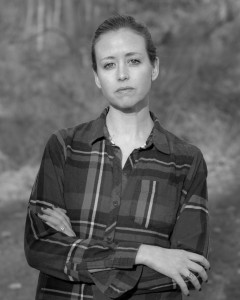 Five award-winning writers will take part in the 2014 Winter With the Writers, A Festival of the Literary Arts.  In keeping with Rollins College's long-standing commitment to bringing contemporary literature to the community, the 2014 season will feature a diverse mix of authors, including former poet laureate Charles Simic and best-selling novelist Justin Cronin, author of The Twelve. For several decades the series has hosted renowned writers who share their work and expertise with students and the community.
Afternoon master classes and evening readings will take place on the Rollins College campus on four consecutive Thursdays, beginning on February 6. The events are free to the public.  Parking is available in the SunTrust Plaza Parking Garage at no charge.
Former poet laureate Charles Simic will speak on February 6 at 7:30 p.m. in Bush Auditorium (master class at 4 p.m.).  Simic emigrated from Yugoslavia to the United States at the age of 16, and his first full-length collection of poems, What the Grass Says, was published the following year. Since then he has published more than 60 books in the United States and abroad, including New and Selected Poems: 1962-2012 and his 1990 Pulitzer Prize-winning The World Doesn't End: Prose Poems.
Best-selling author Justin Cronin will speak on February 13 at 7:30 p.m. in Bush Auditorium (master class at 4 p.m.). Cronin has written four novels: Mary and O'Neil, which won the Pen/Hemingway Award and the Stephen Crane Prize; The Summer Guest; The Passage; and The Twelve. The City of Mirrors, the third in his apocalyptic vampire trilogy, is scheduled for publication in 2014.
Pushcart Prize-winning author Alan Michael Parker and emerging fiction writer Laura van den Berg will speak on February 20 at 7:30 p.m. in Bush Auditorium. Parker's master class will be held at 2 p.m. at Winter Park Plaza 330; van den Berg's master class will be held at 4 p.m. in Bush Auditorium.  Parker has written three novels, Cry Uncle, Whale Man and The Committee on Town Happiness; and seven collections of poems, including Long Division, which won the 2012 North Carolina Book Award for the best collection of poetry. Van den Berg's first collection of stories, What the World Will Look Like When All the Water Leaves Us, was a Barnes & Noble "Discover Great New Writers" selection and was short listed for the Frank O'Connor International Award. Her second short story collection The Isle of Youth was released in November.
Madison Smartt Bell will speak on February 27 at 7:30 p.m. in Bush Auditorium (master class at 4 p.m.). Bell is the author of 14 novels, including his most recent, The Color of Night. His 2002 novel Doctor Sleep was adapted as a film, Close Your Eyes, starring Goran Visnjic, Paddy Considine and Shirley Henderson. All Soul's Rising, the first novel in his "Haitian Revolutionary" trilogy, was a finalist for the 1995 National Book Award and the 1996 PEN/Faulkner Award.
Discussions and readings are free and open to the public. Guests are encouraged to arrive early, as seating is limited. For more information, visit the Winter With the Writers website at www.rollins.edu/winterwiththewriters.
___________
Founded in 1885, Rollins College is Florida's oldest recognized college. Located in Winter Park, near Orlando, Rollins is consistently ranked as the number one regional university in the South by U.S. News & World Report. In addition to full-time undergraduate programs in the College of Arts & Sciences and the College of Professional Studies, Rollins offers undergraduate and graduate degree programs for working adults through its evening program at the Hamilton Holt School and graduate business degree programs through its Crummer Graduate School of Business, which has been ranked a top MBA program by Forbes and Bloomberg Businessweek. Rollins serves approximately 3,300 degree-seeking students annually. For more information, visit www.rollins.edu. "Like" Rollins on Facebook and follow on Twitter @RollinsCollege.