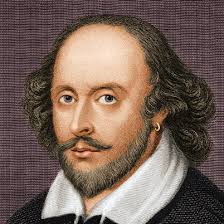 According to the Orlando Shakespeare Theatre, the theater in Partnership with UCF celebrates the Bard's 450th birthday with a Free Movie Night in the Park on April 26, 2014 at 8:00 p.m. Presented in association with Enzian Theater, the free screening of Joss Whedon's Much Ado About Nothing is open to the public. The outdoor event will take place along the lawn of Loch Haven Park at the corner of Mills Ave. and Princeton St. For more information call (407) 447-1700, visit us online at www.orlandoshakes.org, or in person at the John and Rita Lowndes Shakespeare Center, 812 East Rollins St.
Joss Whedon's Much Ado About Nothing is a modern retelling of Shakespeare's classic comedy about two pairs of lovers with different takes on romance and a clever way with words. Winner of the National Board of Review's Top Ten Independent Films award, the star-studded film features Amy Acker (as Beatrice), Alexis Denisof (as Benedick), and Nathan Fillion (as Dogberry). The Bard's beloved comedy comes to life in this black and white masterpiece that the Chicago Sun-Times calls"swanky, sexy, and sophisticated, as bracing as a dry martini poured from a silver shaker on a summer night."
Much Ado About Nothing runs 109 minutes and is rated PG-13 for some sexuality and brief drug use.