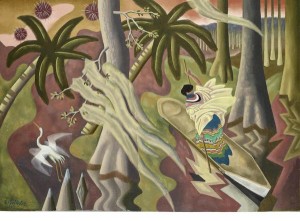 To accompany the Mennello Museum of American Art's exhibit: Southwestern Allure, Lynn Cline will discuss her book, Literary Pilgrims: The Santa Fe and Taos Writers' Colonies, 1917-1950 on Saturday, February 15th at 2 p.m.
Cline's book discussed the personal experiences of writers living in northern New Mexico during its artistic heyday.
Tickets are $5 per person, and reservations are requested. For more details, visit the Mennello Museum's website.