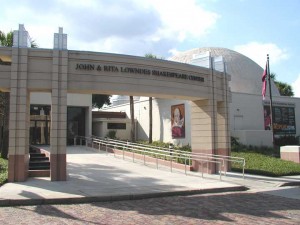 The Orlando Shakespeare Theatre, in partnership with UCF, begins its 2014-2015 Children's Series with the popular fairy tale Rapunzel. Written by Brandon Roberts, this Orlando Shakes twist on a classic story will be sure to have everyone in the audience laughing and enjoying themselves. The play will run from June 19th– July 27th 2014 at the John and Rita Lowndes Shakespeare Center in Lock Haven Park.
"Roberts' new adaptation of Rapunzel is fun for the entire family," said Director of Education Anne Hering. "The excitement continues after the final bows with a character meet and greet following each performance!"
Rapunzel is best suited for children ages 4 and up. For details on showtimes, tickets and parking visit http://www.orlandoshakes.org/tickets.