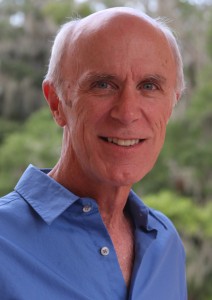 Robert Ross, an oil painter, will appear in various shows and events throughout Central Florida in the coming months. A 2011 Crealde Studio Artist, Ross is well known for his landscape and abstract paintings.  Four of Ross' paintings are currently on display in the Maitland City Hall Chambers until June 1st. If you can't make it to Maitland, you can see Ross and his work first hand in the following shows this spring:
Gasparilla Festival of the Arts, Tampa, Fla. – March 1-2, 2014
Winter Park Sidewalk Art Festival, Winter Park, Fla. – March 21-23, 2014
Main Sail Art Festival, St. Petersburg, Fla. – April 19-20, 2014
Ross is also hosting an event of his own on Saturday March 29th from 6-9 p.m. The free spring open house will take place at McRae Art Studios in Winter Park. For more information, visit Robert Ross' website.