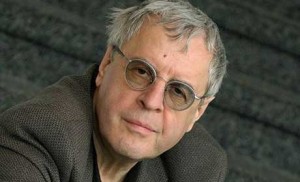 2011 Frost Medalist winner, Charles Simic, recognized for his lifetime achievement in poetry, will kick off Winter With the Writers on February 6th. Simic will hold a master class at 4 p.m. and a reading of his own world-renowned pieces at 7:30 p.m. Both events will be held at the Bush Auditorium at Rollins College in Winter Park.
Dušan "Charles" Simić is a Serbian-American poet and was co-poetry editor of the Paris Review. He received the Pulitzer Prize for Poetry in 1990 for The World Doesn't End, and was a finalist of the Pulitzer Prize in 1986 for Selected Poems, 1963-1983 and in 1987 for Unending Blues. He was appointed the fifteenth Poet Laureate Consultant in Poetry to the Library of Congress in 2007. (Wikipedia.)
For more information visit, http://rollins.edu/winterwiththewriters.