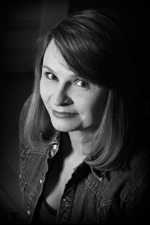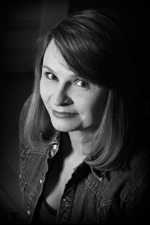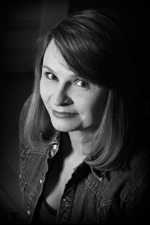 I want to thank my brilliant writer friend, Pat Spears, for tagging me to write about my writing process in this fun and rewarding blog chain. I met Pat several years ago while at a beachfront writing retreat hosted by Connie May Fowler on Alligator Point in Florida's Panhandle. We bonded over Apalachicola seafood, and it was one of those meetings you walk away from knowing I'm glad this person has entered my life, and, despite time and distance, I never intend to let her go.
I had the pleasure of being an advance reader for Pat's novel (upcoming from Twisted Road Publications in summer, 2014), and I am in awe of how she is able to weave such a compelling plot around such flawed-but-sympathetic characters. The stack of excellent books by contemporary writers waiting for me on my nightstand did not prevent me from finishing Dream Chaser one day, then picking it up and starting over the next. I simply wasn't ready to leave her characters behind.
1 What am I working on? I am thrilled to be working with the wonderful Joan Leggitt on edits to my novel, Sewing Holes. The story started as a list of images at a writing workshop held by Philip Deaver and Lezlie Laws at Rollins College, then became a poem, then became a short story, then became a novel that I've worked on in fits and starts over more than a decade.
2. How does my work differ from other of its genre? As literary fiction, Sewing Holes differs by being based on many of the events in my own life, which no other author has had the pleasure and struggle of living. I started out writing it as creative nonfiction, in which I got my MFA at Spalding University, but it was only after I took Connie May Fowler's advice and changed the names of the characters and took some imaginative liberties with the truth that the book gained a life of its own. Many of the problems I was struggling with took care of themselves after that. I am also a big fan of critique groups, where writers help each other improve with praise and gentle creative criticism. The Pregnant Pigs and SCBWI Orlando were invaluable sounding boards for all my work.
3. Why do I write what I do? Life, and its losses, has taught me that we won't live forever; that each moment and each person is precious and should be cherished. I remember the way it felt to be a child watching her father die, struggling to understand and hold onto child-like faith; and a middle-aged adult, watching her brother die, being unable to control the outcome, and questioning the fairness of it all. I remember the books I've read that helped me escape the pain, both the ones for children and the ones for adults, and I want to leave a legacy like that. I want to know that, long after I am buried and gone on to whatever awaits us next, some struggling human can pull my book off a dusty library shelf (or download it directly to their contact lenses or brain implant, more likely) and know that humans have always felt similar pain and found transcendent joy. I want to comfort and relate to them, in the only way I know how – through words.
4. How does my writing process work? I have always (so far, at least) had to have a day job, in addition to my writing, and for most of the time I've worked on my poems and stories and novel, I've also gone to school. So I get very impatient with writers who say they don't have time to write. Yes, I wrote while being a wife and mother (thank you, Rachel Finch-Bates for giving Mama that gift) and student and employee and owner of a company and blogger for the Orlando writing community. Write when and where you can. If I had to get up at 6 a.m. to go to work, I got up at 3 a.m. to write. (Thanks for the example and support in that regard, Brad Kuhn.) I wrote in the evenings, when most of America was watching TV. (I am woefully ignorant of popular culture. So what? I am a published short story writer, poet, and now novelist. I encourage other writers to follow their passion, as well. I can die tomorrow and know I did what I was put on Earth to do.) When the muse was burning hot, I wrote at lunch and at red lights. Just do it! No excuses.
Speaking of writers who turned their joys and struggles into selling, compelling fiction, I'm pleased to tag Sandi Hutcheson and Susan Lilley to blog next about their writing processes.
Sandi Hutcheson grew up a preacher's kid in Atlanta, Georgia. Following Southern tradition, Sandi married young and set out to raise a perfect family. Three kids later, she was on track, when Sandi's mother gave her an unexpected "gift": a copy of a book filled with diet and exercise tips called Look Great Naked, and told her "I think your husband is having an affair." The unspoken message was: your husband is straying; go fix yourself. Instead, Sandi learned to peel away the scales of image and strip down to her authentic self. No longer addicted to perfection and the notion she has to hide her weaknesses from everyone, Sandi teaches Short Story Writing at Flagler College and Creative Writing for the University of Phoenix, and has a PhD in Creative Writing from Warnborough College, Ireland. With an MFA from Spalding University, Sandi's work has been published in Creative Nonfiction, Doxie Digest, and Southern Journal magazines. Her novel, Looks Great Naked, follows the struggles of Grace Adams, a woman on a similar journey of despair and hope – sometimes side-splitting, sometimes heartrending – that will empower people who are afraid to take off their masks.
Susan Lilley's work has appeared in Poet Lore, The Southern Review, Drunken Boat, CALYX, Sweet, The Florida Review and other literary journals. Her chapbook Night Windows won the 2006 Yellow Jacket Press contest, and she is the 2009 winner of the Rita Dove Poetry Award. She live and teaches literature and writing in her native state of Florida. Her latest poetry collection, Satellite Beach, is available now from Finishing Line Press.