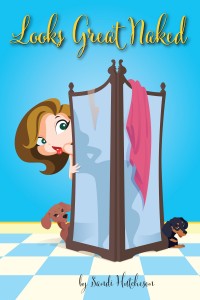 Brad and I hope we see you at the Winter Park Library tomorrow, Sunday, July 6th from 2-4 p.m. for a conversation with Sandi Hutcheson, author of the novel Looks Great Naked.
A specialist in turning hurtful realities into selling, compelling fiction, Sandi will discuss how to use humor to approach difficult material.
Sandi has an MFA from Spalding University, a PhD from Warnborough College in Dublin, is currently working on a history of her father's Atlanta mega-church, and will lead a group of writers to the places that inspired Grimm's Fairy Tales this fall. In her spare time, she speaks at venues like last weekend's Florida Writers Mini-conference in Altamonte Springs.  I plan to ask her if she ever sleeps!