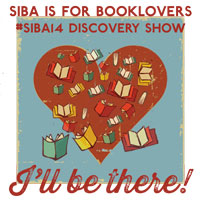 The authors at Twisted Road Publications are headed to Norfolk, VA this week for the SIBA14 Discovery Show.  The Southern Independent Booksellers Alliance is a trade association which represents over 300 bookstores and thousands of booksellers in Florida, South Carolina, North Carolina, Georgia, Louisiana, Alabama, Arkansas, Tennessee, Kentucky, Virginia and Mississippi.
Sandra Gail Lambert will do a panel titled "Persons Known and Unknown" at 11:00 am on Friday, September 19 and Pat Spears & Glenda Bailey-Mershon will do a panel titled "Love and Loss" at 4:00 pm on Friday.  On Saturday and Sunday, September 20-21, Twisted Road Publications will be at the trade show, booth W1.
SIBA is for book lovers!