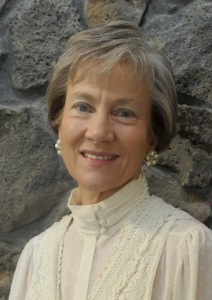 Meet Nance Van Winckel and celebrate her new book, Ever Yrs, on Wednesday, November 12, 2014 at 7 p.m. at the St. Augustine Distillery, 112 Riberia Street, St. Augustine, Fl, 32084 with wine, hors d'oeuvres, and a reading from the author.
Ms. Van Winckel is the author of four collections of short stories and six collections of poems. She has received two National Endowment for the arts literary fellowships and awards from the Christopher Isherwood Foundation and the Poetry Society of America. She is Professor Emerita in Eastern Washington University's graduate creative writing program as well as a faculty member of Vermont College of Fine Arts' MFA in Writing Program. Originally from Roanoke, Virginia, she lives near Spokane, Washington, with her husband, artist Rik Nelson.
In Ever Yrs, a 99 year-old great grandmother tells the story of her family through a series of photographs, notes, and family memorabilia, including old ads "altered" by a bed-ridden aunt. The photographs are all captioned, some at great length, by "Grandy", the family matriarch. They describe life in Butte, Montana, surrounded by the great copper mines of the early 20th century, and later, by the environmental devastation left behind when the mines failed. Here, as the town awaits the Y2K meltdown and a "virgin birth" that is about to occur, Grandy hurries to divest herself of the secrets of her good and bad contributions to Butte and her own descendants.
View the Ever Yrs book trailer here. Visit Ms. Van Winckel's website here.