The author of Eve's Garden, Glenda Bailey-Mershon, will appear at the Winter Park Public Library on Sunday, November 2nd at 2 p.m. to read and sign books.
Eve Gates has a dilemma. Her best friend has disappeared from her life and her mother speaks a language she doesn't know. Eve is a shy, bookish teenager with big dreams, trying to find a way to push past her troubles into some kind of future—a difficult task for a mill town kid with a bag filled with family secrets. What Eve does to solve her problems surprises even herself and leads to an even greater dilemma, one involving the love of her life. And that's before her mother tells her why she has hidden the family history. Told by three generations, Eve's Garden brings to life the issues of girlhood and the importance of friendship, family, and community.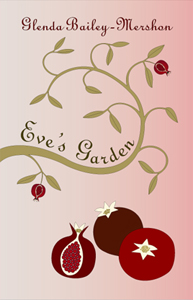 About the Author:
Glenda Bailey-Mershon has been a co-owner of a women's bookstore and press. She has edited four anthologies featuring women writers, published by Jane's Stories Press Foundation, which she named and helped found. She is featured in Feminists Who Changed America, 1963-1975 (Barbara Love, Editor, University of Illinois Press, 2006). She was a finalist in Our Stories' fiction contest; featured author at the Illinois Book Fair; and a grant recipient from both the Illinois and Florida Humanities Councils as well as the Florida Division of Cultural Affairs.