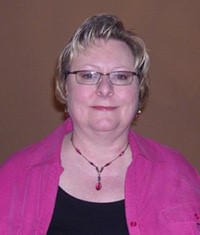 We are happy to announce that Karen George's new book of poetry, entitled "The Seed of Me", has just become available for pre-order from Finishing Line Press.
Submit your order here. Finishing Line Press will take credit cards, checks, or money orders and your purchase will ship on January 24th.
Karen George is author of the poetry chapbooks Into the Heartland (Finishing Line Press, 2011) and Inner Passage (Red Bird Chapbooks, 2014). She has received grants from The Kentucky Foundation for Women and The Kentucky Arts Council. Her poetry has appeared or is forthcoming in The Louisville Review, Memoir, Tupelo Press 30/30 Website, Cortland Review, Permafrost, Blue Lyra Review, Slippery Elm, Wind, and Still.
Discover more about Ms. George on her blog.