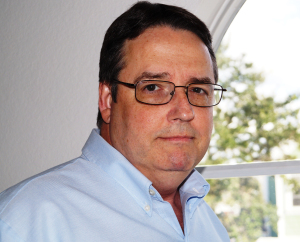 Beginning this fall, get the deep instruction in poetry you've always wanted and couldn't find. Al Rocheleau says his workshop will help you gain the ability to work in different styles and understand the many methods great poets employ.
Mr. Rocheleau will aid you in turning your reminisces into memorable poems to help prepare you for publication in magazines and journals. To reserve your chair, or for more information contact Al Rocheleau at 407-592-4527 or e-mail ARRO40@aol.com to get started on gaining the craft, scope, and voice of a successful, working poet.
Al Rocheleau's poems have appeared in over 40 magazines in the United States, Canada, the U.K., France, Austria, and Poland. His work has been read on WMFE, an affiliate of National Public Radio, and can be seen at internet sites as diverse as the Surratt House Museum in Washington, D.C., and the Saint Bernadette Institute of Sacred Art in New Mexico. His teaching articles are archived in resource databases of numerous colleges, high schools, and middle schools. He lives in Orlando, FL.
To see reviews of his book, On Writing Poetry, click here.