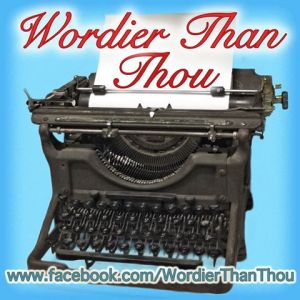 Wordier Than Thou returns December 3rd at Stardust Video and Coffee, 1842 E. Winter Park Road, Orlando, FL 32803.
This unique open mic, hosted by Tiffany Razzano, focuses on storytelling — no poetry or music. So come share your finest prose, or if you're just in the mood for listening, catch some tales from our area's wordsmiths.
Doors open at 6:30 p.m. Readings will begin around 7 p.m.
A featured reader will kick off the night, followed by open mic slots. Open mic readers get 10 minutes and will be timed.
This month's featured readers are Vanessa Blakeslee and Jesse Bradley
$5 at the door.