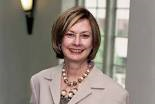 Sena Jeter Naslund has enriched my life through her wonderful books, as well as through her example of how to be a working writer, encouraging mentor, and gracious Southern lady, all at the same time. She makes it look so easy!
When I read Four Spirits, I knew I loved her. When she came to Rollins College as part of Winter With the Writers and critiqued my short story (seeds of which later appeared in my novel, Sewing Holes) I knew I respected her. And when she gave a talk about ekphrastic writing at Spalding University, I knew she inspired me.  A writing exercise from that talk on writing from art inspired the title of my book.
I hope you'll take time to read her work, and come to know and love her, too.  Read (or listen to) a bit of her latest novel, The Fountain of St. James Court, or Portrait of the Artist as an Old Woman.
Here's what Sena has to say about Sewing Holes:
"In her debut novel Sewing Holes, Darlyn Finch Kuhn has written an authentic and touching account of growing up in the 1970s that ties life in Jacksonville, Florida, to the national traumas of that era. Despite her tempestuous home environment, young Honey strives to reach adulthood with her honest heart and loving spirit intact. It's a generous tale of maturation that all young girls and their mothers and fathers should read. Sewing Holes helped me to a greater understanding of my own childhood and youth."
~Sena Jeter Naslund
Author of Ahab's Wife, Four Spirits, Abundance, and The Fountain of St. James Court, or, Portrait of the Artist as an Old Woman, (and others.)