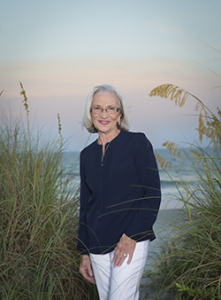 Terri Dean is the author of Traveling Stories:  Lessons from the Journey of Life.  It's classified as a self-help book, but has some elements of memoir and inspirational as well.  Dean is a clinical psychologist and the book is a collection of stories from her practice, her personal life, and her travels that illustrate some of the ways that life's lessons make their ways to us.
Dean will be at Writer's Block Bookstore in Winter Park on Saturday, December 13 from 2-4 PM for an author chat and book signing.
Learn more about Dean at her website or Facebook page.