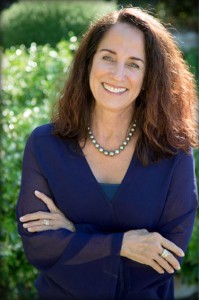 Diana Raab, PhD, and I first crossed paths at Rollins College. She was a nurse, cancer survivor, and author of a nonfiction book about conceiving babies and carrying them to term. She was also an aspiring poet, and it was at monthly meetings of the First Friday critique group that we both began to strengthen our poetic styles, our confidence in ourselves as poets, and our burgeoning friendship.
Diana's memoir Regina's Closet: Finding My Grandmother's Secret Journal was influential in the evolution of my own writing, and today it's a thrill to read her intelligent blogs for Psychology Today, Huffington Post, and Brain Speak. Her poetry collections include a love letter in verse called Dear Anais, the travel-inspired Listening to Africa, and the juicy Lust.
Diana is generous to a fault, giving of her time, talents, and treasure to promote people and causes she believes in. I hope to catch up with her at Spalding University's Celebration of New Books in Louisville, Kentucky this May.
Here's what Diana says about Sewing Holes:
"Bless Kuhn's heart for writing Sewing Holes. This book remind us that we spend our lives sewing up the holes in our family's history, and how love is the stitching. The Southern protagonist graciously invites us into a world brimming with universal wisdom, such as 'I think our lives are what they are because of the choices we make.' Very compelling. I read it in one sitting."
~ Diana Raab, Ph.D.
Author of Lust