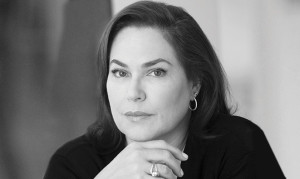 Best-selling novelist Amy Bloom will be on the Rollins Campus February 24-27, and will give a Master Class and Reading on February 26.  Click here for details:  http://www.rollins.edu/winter-with-the-writers/index.html
Amy Bloom is the author of two novels and three collections of short stories. Her New York Times best-selling novel Away (Random House, 2007) was called a "literary triumph" by the Times, while The Washington Post declared it, "desperate and impassioned, erotic and moving—absolutely hypnotic." Her first novel, Love Invents Us, was called "an unsettling tale of desire."
Bloom's short fiction includes Where the God Of Love Hangs Out (Random House, 2010), also a New York Times best seller; Come to Me, a National Book Award finalist; and A Blind Man Can See How Much I Love You, a National Book Critics Circle Award finalist. Her first nonfiction book was Normal: Transsexual CEOs, Crossdressing Cops and Hermaphrodites with Attitudes, now a staple of university sociology and biology courses. Her work has been translated into 15 languages. Her next book, Lucky Us, is forthcoming in August 2014.
A practicing psychotherapist for 20 years (after being a waitress, a bartender, an actor, and a peanut-picker), Bloom has an acute understanding of human nature and an ear especially attuned to the inner and outer voices of her characters. "I spent my professional life exploring the gap between what people said and how they said it, the chasm between what they felt and what they said they felt," she has said.
Amy Bloom is a National Magazine Award winner. She has demonstrated her versatility and wit in the essays she has written for magazines such as The New Yorker, The New York Times Magazine, Vogue, The Atlantic Monthly, Slate and Salon, on subjects as diverse as cooking lasagna, marrying at 50, and a history of portrait-painting. She is the University Writer-in-Residence at Wesleyan University.