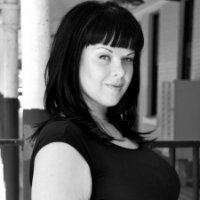 Kendra Davies of Stellar Life Coaching is positive she can show you how!  Come to the Winter Park Library on Saturday, March 21st from 10 a.m. to noon for a workshop on setting and achieving your writing goals.
Kendra writes:
I have been fascinated with how people learn, communicate, and succeed since 2002. With 11 years of experience in training and development consultation, instructional design, and employee relations, at organizations including AAA, Westgate Resorts, and Lockheed Martin, I have challenged and honed my professional and coaching skills in preparation for my current role as Owner, Coach and Keynote Speaker at Stellar Life Coaching.
A Positive Psychology Coach
Working with individuals and couples to identify, define and cultivate their most authentic lives. From career coaching, strengths building, emotional intelligence, communication, to goal smashing, and authenticity. Additionally, I collaborate with organizations to develop, implement and manage positive employee engagement initiatives, and executive coaching.
A Speaker
Utilizing the science of Positive Psychology I deliver engaging, effective, and fun presentations on topics such as Authentic Leadership and Communication, Changing the Happiness Equation, and The Science of Happiness. In addition to workshops on Cultivating Positive Emotions, Effective Communication, and Choosing Optimism.
Clients include: Siemens, Jewish Community Center of Orlando, College Park Neighborhood Association, XOS Digital, Valencia College, Casselberry Library, Winter Park Towers,and GAI Consultants.
I am an Achieve Global Certified Leadership Trainer, a Professional Certified Coach, and additionally certified in Positive Psychology. My professional contributions have been published by Monster.com, and Central Florida Life Style magazine.
Professional Affiliations Include:
• Founding Fellow of the Institute of Coaching Professionals Association at McLean Hospital, an affiliate of Harvard Medical School
• Shawn Achor's The Happiness Advantage at Work and Life