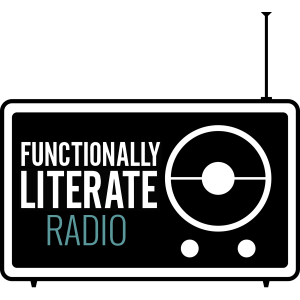 I'm excited about my upcoming visit with hosts Ryan Rivas and Jared Silvia on Functionally Literate Radio at 9 a.m. on Thursday, March 26th.  You can listen live online, or check back on their archive after the broadcast.
We'll discuss the arts scene in Lit-land-o and how it's evolved over the past three decades, plus dip into the Southern Gothic Revival, and maybe read a paragraph or two from Sewing Holes to get y'all ready for the Orlando launch party.
Functionally Literate RULES, and I'm thrilled to take part in the show.  Please tune in, and tell your friends about it on Facebook, etc.