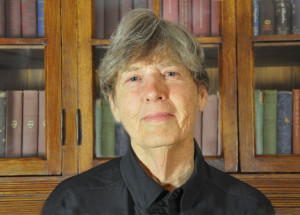 Once in a very great while, you meet someone and instantly know you want to keep them in your life forever. It happened to me, with my husband, Brad. It happened again when I met the Tallahassee writer Pat Spears.
Down-to-earth and full of spit and vinegar, Spears talks the way she writes, and writes the way she lives: honest and clean, stark and clear-eyed, with a dose of lyricism and humor to spice things up.
The characters in her novel, Dream Chaser, have stayed with me, and I've pestered her more times than I'd like to admit to hurry the heck up and write the sequel. Instead, we can look forward to Wildflowers later this year, from Twisted Road Publications.
I hope you'll join Pat and me when we read together from our novels at Wordier Than Thou at 7 p.m. on May 27th at Stardust Video & Coffee in Winter Park.  Take a look at her Dream Chaser book trailer for a preview.
Here's what Pat has to say about Sewing Holes:
"Sewing Holes is a smart, compassionate story of a southern family in a turbulent time.  The young narrator's authentic southern voice, reminiscent of Will Tweedy in "Cold Sassy Tree," pulls the reader along a compelling journey of love, loss and redemption."
Thanks to this blurb, I finally read Cold Sassy Tree this past month.  Yep, Pat nailed it.  Those are my people. But she should know, because she's my people, too.