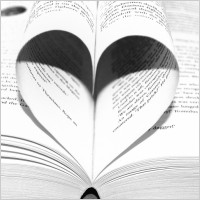 Bookmark It is pleased to announce that our popular event series, Wine & Sign Fridays!   will celebrate local Central Florida poets each Friday evening in the month of April, as part of poets.org National Poetry month campaign.  Bookmark It's new first floor location in Audubon Park's East End Market will be host to 3 local poets, whose style and following speak to a broad range of lyric offerings.
Kicking it off on Friday, April 10 author J. Bradley signed copies of his newly published prose poem chapbook, It is a Wild Swing of the Knife (Choose the Sword Press, 2015). J. Bradley is the author of the poetry collection Dodging Traffic (Ampersand Books, 2009), the novella Bodies Made of Smoke (HOUSEFIRE, 2012), and the graphic poetry collection The Bones of Us (YesYes Books, 2014), illustrated by Adam Scott Mazer.  He is the curator of two Central Florida reading series There Will Be Words  and There will be Verse and lives at iheartfailure.net.
Next up on Friday, April 17 is poet Troy Cunio author of the poetry collection Inkstained Heartbeats.  Troy Cunio lives in Orlando with his pet plant Audrey Jr, Jr. When he is finished with school, he hopes to write full time, but the realistic backup plan is to become Indiana Jones. He is currently working on his second book of poetry. In the mean time, you can hear him read at various open mics and slams around Orlando.
Wrapping up April's poetic line-up in Joanna Jakubcin on Friday, April 24.  Joanna  has produced a witty and wonderful poetry collection called Not Ready for Winter Springs describing the ironies of life in Central Florida. The self-proclaimed "Bard of the Black Hammock" delves into delicate emotions and sensual descriptions, ranging in genre from love songs to vitriolic satire. This collection of poems will leave you laughing and yearning for more. Her first book was self-published in 2009 under the pen name "Joan Ruth." Her second book came out in 2013, a historical fiction entitled The Adventures of Dysingli Soon. She grew up in a suburb of Cincinnati, Ohio and has lived in Central Florida since graduating from college in December 1984.
Wine & Sign Calendar:
April 17 Troy Cunio
April 24  Joanna Jakubcin
Event information:
Date:                      Fridays in April (4/10, 4/17, 4/24)
Location:               East End Market – Downstairs in Bookmark It
2301 Corrine Drive, Orlando, FL 32803
Time:                      6pm -8pm
Cost:                      FREE, author titles available for purchase
For additional information on event or for author information, please contact Kim@bookmarkitorlando.com
http://bookmarkitorlando.com/events/