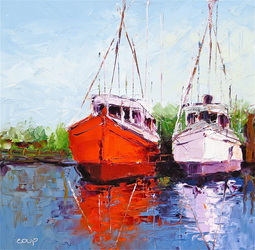 Friday, May 1st, McRae Art Studios throws open the doors for their Spring Open House from 5-10 p.m. The event is free, open to the public, and refreshments will be available for purchase.
More than 1,000 art works will be on display, including paintings prints, photographs, mixed media, sculpture, jewelry, and pottery.  The open house will include original works by visiting artist Noreen Coup, who paints landscapes in oils.
904 Railroad Avenue, Suite 200, Winter Park, FL.