Join author Stacy Barton at the Winter Park Library on Sunday, May 3rd at 2 p.m. for a reading from and discussion of her new work, Lily Harp.

About The Book, Lily Harp
by Stacy Barton
Lily Harp is actually two books in one. A novella opens the book
and a collection of eight separate stories follow.
Novella: The year is 1976. The scene composed of clapboard marinas, bays, mangroves, stilt houses, sea grapes, and barrier islands reachable only by boat at the edge of the Florida Gulf. This has been Lily Harp's world since before her mother's suicide seven years ago. In Grandpa's truck, rescued from art school, Lily's journey begins. "I felt my belly swell my skirt and I thought about what was inside; the nurse at school said it had fingernails." In the shadow of her mother, seventeen-year-old Lily's choice unfolds. "I didn't think I could give it away, but I didn't know if I could keep it either."
From the family homestead in Englewood, a persnikity Aunt Vi presses Lily to give the baby up for adoption. On the island, Grandpa and his fishing buddies try to be supportive but the old poker foursome can't seem to advise Lily. It's the arrival of a mystic midwife and her special daughter that helps Lily find her way. Add to that an old ship's bow sprite with a secret message and a Latino carpenter with the hope of love and Lily begins to feel the offer of a promise. But in the end it is the depth of another tragedy and the gift of tenderness that determine Lily's choice. This book reads like theater, with the poetic language of literature, and a cast of unforgettable characters.
Short Stories: The second half of Lily Harp is a collection of eight unconneted short stories as varied in their locale as their craziness; from flash to short they offer compact views of often confused minds and hearts.
And, of course, they come with enough humor and calamity to satisfy the south above the Sunshine State. Stories from this collection first appeared Best of Potomac Review, Southern Women's Review, Real South, and Relief Quarterly among other publications.
Praise For Lily Harp
"From the sweltering Florida mangroves to the dust storms of Oklahoma, Stacy Barton sculpts imagery and molds characters who traverse the complex terrain of the human heart."
—Beth Hoffman, New York Times bestselling author of Looking for Me
"Stacy Barton knows her characters like she knows Florida's Gulf coast, which is to say deeply. Lily Harp is a masterpiece of atmosphere and mood, of jasmine blooms and mangrove roots."
—David James Poissant, author of The Heaven of Animals (Florida Book Award Silver Medal)
"In the luscious novella at the center of this scrumptious new book, the pregnant, seventeen-year-old, eponymous Lily Harp struggles to be, as muddled as the Florida weather."
—Alan Michael Parker, award-winning author of The Committee on Town Happiness
"In these stories, you'll hear distant echoes of Raymond Carver."
—Thomas Caraway editor, Rock & Sling
"Barton has created a sacred space and populated it with unforgettable characters whose stories and struggles are at once evocative and eternal. We will ever keep them in our hearts."
—Cathleen Falsani, journalist and author of Sin Boldly: A Field Guide for Grace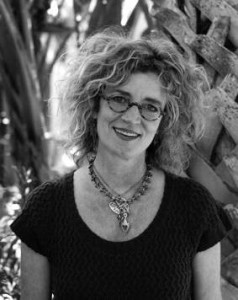 About The Author, Stacy Barton
Stacy Barton is the literary author of the newly released Lily Harp as well as the short story collection Surviving Nashville, the poetry chapbook Like Summer Grass, and the picture book Babba and I Went Hunting Today. Over two dozen of her stories and poems have appeared in literary journals, including Best of Potomac Review, Gargoyle and Southern Women's Review. As a commisioned author she has created various picture books, one-act plays, musical reviews, animated short films and a children's television program. Hundreds of her live shows have been produced by entertainment companies like Disney, SeaWorld, Ringling Bros and others. Stacy lives in Florida with her husband Todd and their dog Bo…you couldn't really say their "barn" was empty due to the transient residency of four nearly-grown kids, but a son-in-law and has been added and a grandbaby born, so when everyone is home, the house is full again.