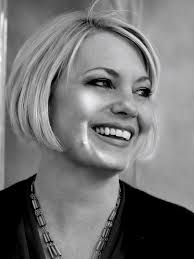 Scribbles is spreading the word about some of author Aimee Zaring's events in Louisville, Kentucky.
Friday, June 12:
-Book Sale and Signing at Catholic Charities World Refugee Day Celebration
-Catholic Charities, St Anthony Campus (2234 West Market Street, Louisville)
–10:00 a.m. — noon

Friday, June 19:
–Reading
-Local Speed Gallery (822 East Market Street, Louisville)
-6:00 – 7:15 p.m.
Saturday, June 20:
-Book reading & signing + Zainab al Radhee (Iraq) and Zeljana Javorek (Bosnia) will share their stories and samples of their native food. (Catholic Charities and KY Refugee Ministries will also be on hand to share agency info.)
-Carmichaels Bookstore (2720 Frankfort Avenue, Louisville)
-7:00 p.m.
Monday, June 22:
-Reading and signing at Yelp's International Supper Club + Iranian refugee Azar Akrami will share her story.
-Shiraz Mediterranean Grill (2226 Holiday Manor, Louisville)
-6:00-8:00 p.m.
Limited seating. ($15). Buffet hosted by Shiraz.
–RSVP only through Yelp event page: http://www.yelp.com/events/louisville-yelps-international-supper-club-mediterranean.
Tuesday, July 28:
-Reading + signing at The Rising: Art, Music, & Spoken Word Show
-TropiCuba Restaurant & Bar (2206 Frankfort Ave, Louisville)
-7:00-9:00 p.m.
Here are some links to recent press coverage on FFH:
http://www.courier-journal.com/story/life/food/2015/05/26/refugee-cookbook-highlights-tastes-home/27965679/
http://www.stilljournal.net  (An interview with Aimee AND a book review appear in the June issue.)
http://literarylabors.com/2015/05/14/author-interview-aimee-zaring/
http://www.bellarminemagazine.com/flavors-from-home/