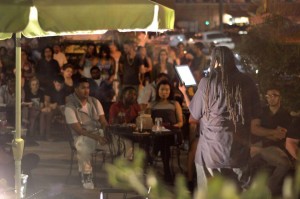 Join Diverse Word for a
n evening of spoken word poetry. The event creates an environment conducive of eclectic spoken word poetry in order to expose all types of styles in writing and performing to this city. There will be nothing but inspiration- not only for poets, but also for those who just enjoy the art. 
Tue, June 30, 8pm – 10pm

Dandelion Communitea Cafe
618 N Thornton Ave
Orlando FL 32803
407-362-1864

For more information, visit the event website.