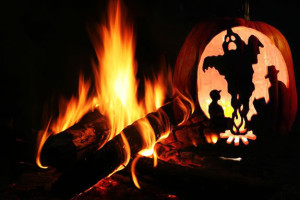 We've all heard campfire stories designed to provide a collective shiver; we've all heard traditional ideas of heaven and hell. But how can we use these concepts in our fiction in ways that enhance our writing?
In this workshop, author Heather Startup will examine several novels and one short story, searching for commonalities among their portrayals of the afterlife as well as the unique aspects of each story. Heather will discuss techniques to strengthen characters, the narrator's reliability, and your story as a whole.
Stories for discussion include: "Louise's Ghost," by Kelly Link; The Poisonwood Bible, by Barbara Kingsolver; The Third Policeman, by Flann O'Brien; and The Turn of the Screw, by Henry James.
Register here. For more information, contact the library at (407)-835-7323.