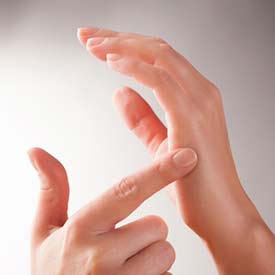 Do you have a yearning to create — but lack the confidence to begin exploring your own unique LifeArt?
Emotional Freedom Technique (EFT), also known as "Tapping," is a form of energy psychology used by many artists, writers and entrepreneurs to help realize their vision of living purposeful, creative lives. Join LifeArt Studio founder Lezlie Laws and Feel Peace Now founder Heidi Behr, LCSW to learn simple but effective techniques that will help you to:
• Let go of the negative stories that are holding you back.
• Find focus and energy for your creative life. 
• Shift from "feeling stuck," to feeling empowered.
In this daylong workshop, they'll equip you with strategies and resources that will prepare you to move forward with the artful life you've been longing to lead.
Saturday, June 20, 2015 — 9:30 am to 4 pm
Cost: $155
Location: Feel Peace Now, 1850 Lee Road, Suite 323, Winter Park, FL 32789

Advance registration is required to reserve your seat. Learn more.