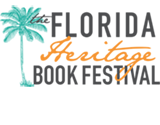 There is no single way to write a good book, but we all have to start at the same place by writing those first few pages. But how do we know how good they are, and if we're on the right track?
Thursday, September 24, 9am-4pm: The Conference Critique Workshops offer a day of inspiration, motivation and positive feedback from faculty members and fellow students in an intimate setting. Small groups of no more than 12 writers (select Fiction or Nonfiction) will come together to critique each other's ten-page submissions. Workshop critiques for each individual will last at least 30 minutes, and workshop leaders will provide a written one-page critique to each student.
Friday, September 25, 9am-4pm: A full day of one-hour writers workshops covering both the craft and business of writing. Take your writing to the next level with practical advice, solid instruction and a chance to network with your fellow writers.
Saturday, September 26: Shop and have your books signed on Saturday from 9am-5pm. Meet publishers and authors. Book-related products will be available. The BookMark of Neptune Beach is the official bookseller for the Festival.
You can register for a single day or the package, with the price ranging from $90-$235.
After registering for the September 24 Critique Workshops, your ten-page, double-spaced manuscript is due by Tues., Sept. 1, in order to give us time to disseminate materials to the faculty and attendees. Submit manuscript here.
Located at Flagler College, in the Ringhaver Student Center (50 Sevilla Street, St. Augustine, Fl, 32765)