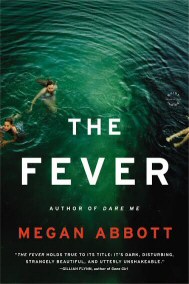 The Alafaya Book Club's July selection is The Fever by Megan Abbott. When a girl is struck by a terrifying, unexplained seizure in class, rumors of a hazardous outbreak spread. As hysteria and contagion swell, a series of tightly held secrets emerges,threatening to unravel friendships, families and the town's fragile idea of security.
Where: OCLS Alafaya Branch, Meeting Room 1
12000 E. Colonial Dr.
Orlando, FL 32826
When: Wednesday, July 15th at 7:00pm
For more information, contact the library at 407.835.7323.