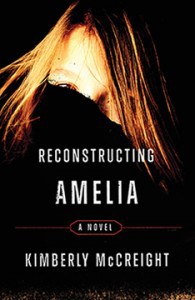 Join the Downtown Book Club on the first Tuesday of every month at 6 p.m. for a lively book discussion. During the July meeting you will be discussing Reconstructing Amelia by Kimberly McCreight. When her high-achieving fifteen-year-old daughter Amelia supposedly commits suicide after she is caught cheating, litigation lawyer and single mother Kate Baron, leveled by grief, must reconstruct the pieces of Amelia's life to find the truth and vindicate the memory of the daughter whose life she could not save.
When: Tuesday, July 7, at 6:00 pm
Where: Orlando Public Library101 E. Central Blvd.
Orlando, FL 32801
For more information, contact the library at 407.835.7323.