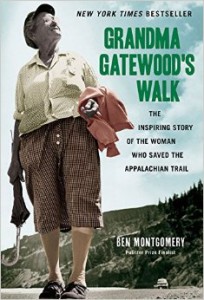 Join the Southwest Book Club this month to discuss Grandma Gatewood's Walk by Ben Montgomery. This novel is "an inspiring story of the woman who saved the Appalachian Trail." Anyone age 18 or older is welcome to attend. The book club meets monthly at the Southwest Branch Library. No registration needed.
Where: Southwest Branch Library
7255 Della Dr.
Orlando, FL 32819
When: Tuesday, August 18th, at 7:00 P.M.
For more information, call the library at 407. 835.7323 or email southwest@ocls.info