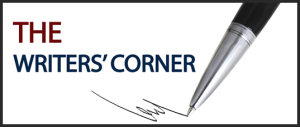 Join young adult authors Trish Doller ("Something Like Normal", "Where the Stars Still Shine", "The Devil You Know"), Lauren Gibaldi ("The Night We Said Yes"), and Tiffany Schmidt ("Send me A Sign", "Bright Before Sunrise", "Hold Me Like a Breath") at the Alafaya Library! The authors will be discussing their books, as well as the writing and publishing process. Enjoy a Q&A, book sale and signing, and snacks at this exciting library event.
Where: OCLS Alafaya Branch
12000 E. Colonial Dr.
Orlando, FL 32826
When: Sunday, September 13th
For more information, contact the library at 407.835.7323.