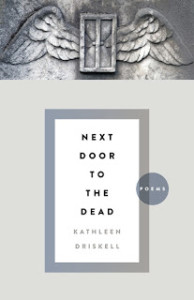 The narrator in Next Door to the Dead has moved with her family into an old church, where they'll make their home beside a graveyard they've been told has been "full up long ago." We find this to be not quite true, as new graves are added to the old, and all become a source of fascination to the poet next door.
In "Markers," Kathleen Driskell writes of watching a father bury his daughter's ashes while she hangs laundry on the line "to make it sweet in the first balmy sweep of spring."
Rarely macabre, sometimes funny, often bittersweet, and sometimes plain old sweet – in the best sense of the word, like spring's freshening breeze – this collection is reminiscent of Thornton Wilder's Our Town in its ability to make the reader care about the characters– some living, some dead– who inhabit this cemetery and these poems. Wilder's character, Emily, asks the Stage Manager, at the end of his play, whether anyone truly understands the value of life while they are living it, and he answers, "No. The saints and poets, maybe – they do some."
Next Door to the Dead shows us that poet Kathleen Driskell understands the value of living, some. And we walk away from this collection valuing life a bit more, too, from remembering that, for all of us, it will someday end.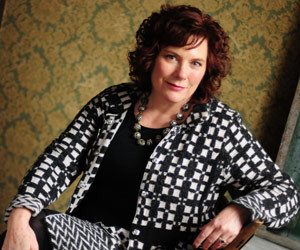 Kathleen Driskell is associate editor of the Louisville Review and professor of creative writing at Spalding University, where she also helps direct the low-residency MFA in Writing program. She is the author of numerous books and collections, including Laughing Sickness and Seed across Snow.