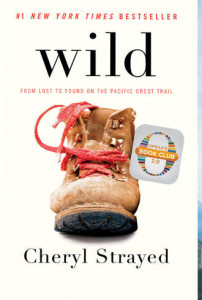 Join the Southeast Book Club to discuss this month's book selection, Wild: From Lost to Found on the Pacific Crest Trail by Cheryl Strayed. The club meets on the second Monday of each month from 6:30 p.m. to 7:30 p.m. at the Southeast Branch.
"Told with suspense and style, sparkling with warmth and humor, Wild powerfully captures the terrors and pleasures of one young woman forging ahead against all odds on a journey that maddened, strengthened, and ultimately healed her."
When: Monday, August 10th, 6:30pm-7:30pm
Where: OCLS Southeast Branch
5575 S. Semoran Blvd.
Orlando, FL 32822
For more information, contact the library at 407.835.7323.