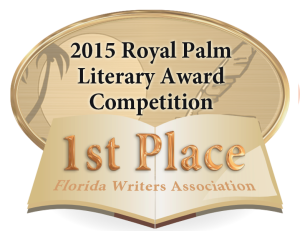 So happy to congratulate all the winners of the 2015 Royal Palm Literary Award competition, announced Saturday night at the Florida Writers Conference.
Two very special awards were given, as follows:
The Published Book of the Year was Out of Sight, Out of Mind: A Writer's Guide to Mastering Viewpoint, an educational/informational submission by Ken Pelham.
The Unpublished Book of the Year was Adrift, a mystery, by Micki Browning.
I was tickled pink to receive the first place award in the novella category for Sewing Holes.
Download the complete list of winners here: