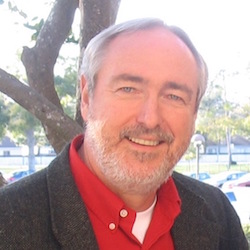 MAD about Words invites all Scribblers:
The idea is to write a long story, 3000 words or more, so that writers in the group can experience submersion in their own fiction. Many times, when we write short stories, we write them just to be done with them. With the long story, there is an effect of "going into" the story wholeheartedly and staying there for days, even weeks.
We'll meet twice. In the opening session, we'll do some free writing to muscle up for the task. By the time that day is over, you will have carved out a draft. In the following weeks, you'll work on the draft on your own and share challenges in an online discussion group. In the fourth week, you'll share your story with the group, and in the fifth week, at our second meeting, all the stories will be discussed in a day-long workshop.
At the end of this process, you'll have a draft workshopped by the group and critiqued by Philip and ready to be polished.
PHILIP F. DEAVER was born in Chicago, IL, and grew up in the Midwest. He is the author of the Flannery O'Connor Award-winning story collection Silent Retreats, and the poetry collection How Men Pray. His poems have been featured several times on The Writer's Almanac with Garrison Keillor. His stories have appeared in The Missouri Review, The Kenyon Review, The New England Review, and elsewhere; and have been anthologized in O. Henry Prize Stories, Best American Catholic Short Stories, and the baseball anthologies Anatomy of Baseball and Bottom of the Ninth. His book Forty Martyrs will be published by Burrow Press in 2016. He is a Professor of English and Writer in Residence at Rollins College in Winter Park, FL.
Limited to 10  participants. Advance registration is required to reserve your seat.
When:  Two Saturday meetings: January 23 & February 27, 2016 |  9 AM – 4 PM
We'll break for lunch. Brown bag it, or eat at a near-by place.
Where: MAD's Condo Community Clubhouse in Winter Park FL
(address provided upon registration)
Fee: $189.