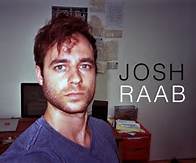 Josh Raab is now offering freelance editorial work. As a editor for tNY.Press he has edited over 1500 short stories and essays, as well as 12 books. Since graduating with an English degree from NYU he has worked with over 800 writers! He can edit anything from collections of poetry to novels and from memoirs to scientific dissertations. He has an eye for cliché, redundancy, and clarity, as well as overarching narratorial suggestions.
He's communicative, affordable, and available! Email him at hello@jsraab.com for details…
tell him Diana Raab sent you, for a discount.