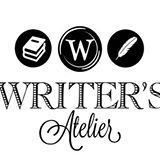 Date: Jan 18, 20, 22 (M-W-F)
Time: 5:30-7:00
Where: Writer's Atelier, 336 Grove Ave, Suite B, Winter Park, FL 32789
Cost: $60
Contact: Racquel Henry to sign up racquel@racquelhenry.com.
Workshop – Building a Better Story:
Award-winning YA author Christina, of The Geneva Project, is offering a one week writing workshop for Teens. Benjamin paints a vivid world, where magic and imagination run wild in her writing and aims to teach your teen how to do the same with her interactive workshop. This workshop will discuss character development, setting the scene, using imagination and creating a winning plot. Christina uses her own vivid scenery and complex characters as examples while helping your students each create their own story chart. 
Workshop Goals:
•             Each student will have opportunity to create their own fictional character.
•             Map out their own fictional backstory and scenery.
•             See how to add to and enhance existing work.
•             Students gain new tools for developing their writing.
•             Better understanding of how to put their ideas into written words.
•             Solid foundation of a new story project to continue writing on their own.