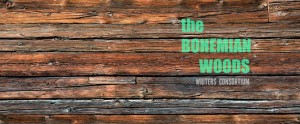 at 8 PM – 10 PM
The Bohemian Woods / Writer's Consortium
at The Imperial, 1800 N Orange Ave, Orlando, Florida 32804
Just in time for primary month, Orlando's most topical, non-stoppical reading series returns. You know the drill by now:
Tod Caviness hosts. Five of his favorite writers mine the the past month's news items for inspiration in poems, stories and essays. You spit-take your wine in literary ecstasy.
This month's correspondents:
– Teege Braune
– Samuel Butcher
– Whitney Hamrick
– Bret Hoveskeland
And your Scribbler, Darlyn Finch Kuhn, will enlighten us all on why we can finally RELAX about the upcoming Apocalypse.