… to VOTE!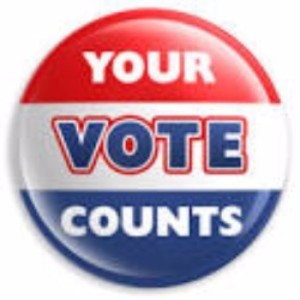 At Bookmark It, our goal is to cultivate opportunities to engage, inspire, and most of all, connect through the written word.
Please Join Us in March:
G. Neri presents Tru and Nelle
Wednesday, Mar. 9 (6-8pm) Join Bookmark It as we welcome award-winning Tampa author G. Neri and hear about Tru and Nelle, his new middle-grade book featuring Truman Capote and Harper Lee.
Jonathan Tasini, Bernie Sanders spokesperson 
Saturday, Mar. 12 (1-2:30pm) – Before heading to the polls, meet author, and official Bernie Sanders' spokesperson, Jonathan Tasini. Tasini is a writer, organizational strategist, an economics and political analyst, and author of the book Bernie Sanders and His Vision for America (Chelsea Green:2015).
Get Your Vote On! 
Tuesday, Mar. 15 – To help encourage everyone to vote in the Florida Primary, Bookmark It will extend a 16% discount on anything in the store to anyone who comes in, raises his or her right hand, and says, 'Yes, I've done my duty, I've voted in '16!' You may also be on your way to vote–we're on the honor system. We'll be open from 10 to 7 to reward all good citizens.
Young Adult Readers' Book Club
Thursday, Mar. 31 (6-8pm) – Join local young adult author Lauren Gibaldi to discuss Jenn Marie Thorne's The Wrong Side of Right (Dial:2015). Swing by and pick up a copy today and get caught reading this YA novel set against a backdrop of politics, family, and first love.