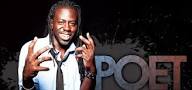 The Florida Association for Sports and Spoken Word
The Florida Association for Sports and Spoken Word provides a meeting place for spoken word artists – poets, rappers, story tellers, singer – song writers, etc. – to share creative works with each other that have sports or games as focus or context.
We give performers 7 minutes max of stage time to perform or read their pieces.
Pieces can be about any sport or game, and can be humorous, nostalgic, quirky, surreal, poignant, celebratory (whatever).
Pieces can be written and performed from the point of view of athletes, ex-athletes, coaches, fans, referees, cheerleaders, (whatever).
Basic Premise
The Association is founded on the premise that sports and the arts have a rich relationship in America, and that sports and games give writers and performers fertile ground for exploring themes and issues important to the human spirit.
Visual Artists
We encourage visual artists who have sports as focus or context – a la Leroy Neiman and Edgar J. Brown, for example – to bring their work, display it, and (if they wish) spend time talking about their work to the group.
Host
Tim Rumsey is a Florida story teller and narrative poet who has been exploring the connections between sports, literature, and spoken word for over 20 years.
First Meeting
Our first meeting will be held on Monday, March 7, 2016 at the Maitland Public Library (Community Room), 501 Maitland Ave., Maitland, FL 32751.  Meeting starts at 7 p.m. and ends around 8:30 p.m.
We will have a short "feature" at the first meeting – internationally known spoken word artist, Shawn Welcome, who has done poetry for the Orlando Magic basketball team.
After our first meeting, we will gather once every 3 months or so – next date to be announced at the March 7 gathering.
For questions or more information, e-mail Tim Rumsey at timothyrumsey@yahoo.com or call him at 321-279-2717.