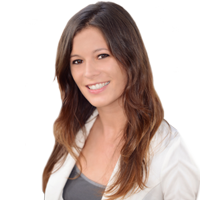 Those who know Rachel Shannon Finch know that she does nothing halfway. Whether it's competing in four sports, studying quantum physics, or managing engineering projects, she goes after the goal with a single-minded passion that leads to success.  Today, she joins the Florida Property Girls team at Mainframe Real Estate on a full-time basis (after learning the biz for a full year on nights and weekends), and she stands ready to help you find the home of your dreams, or help you quickly sell the one you have.
Rachel was recently recognized as the sixth highest-producing agent at her company – while working at it part-time.
Buying? Selling? Check her out!
Rachel Finch
REALTOR