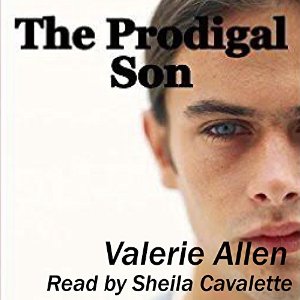 Valerie Allen writes:
Hello, Scribblers ~
"My psychological thriller, The Prodigal Son, is now available as an audio book on iTunes and Audible via Amazon.com.
If you enjoy listening to books, contact me at VAllenWriter@cs.com for a FREE coupon for The Prodigal Son. I'd like to hear from you.
The Prodigal Son
A teenager's refusal to attend school leads to criminal charges against his parents and disastrous consequences for him. His parent's recent divorce, his father's hasty remarriage, his brother's moving away for college, leave Andrew Tibbet in a desperate whirlwind of emotions. Using revenge as his weapon of choice, he sets out to destroy his family emotionally and financially. Psychologist, Allyson Freemont, comes to understand the boy's anger and frustration when she learns the disturbing truth about what's been happening behind closed doors.
Books by Valerie Allen:
The Prodigal Son
Amazing Grace
Sins of the Father
Suffer The Little Children
'Tis Herself: Short Story Volume One
Summer School for Smarties
Bad Hair, Good Hat, New Friends
Write, Publish, Sell! 2 ed
Beyond the Inkblots: Confusion to Harmony