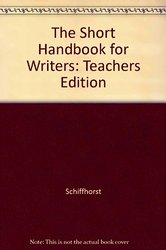 How Writers Become Authors: A summer workshop for writers of fiction/non-fiction with Gerald J. Schiffhorst, Ph.D.
Eight Thursday evenings from June 16-August 4, 2016
7-8:30 p.m.
Winter Park Public Library
460 E. New England Ave. (3rd floor meeting room
Do you have ideas for a story or article but keep putting off writing? Need help revising and polishing your work? Wonder what to do with something you have written? This workshop will provide the essential tools to deal with such issues and will help you become more professional as a writer (and future author). These tools include exploring various sentence patterns as well as writing and revising short narrative and descriptive pieces.
KEY SKILLS: Unblocking.  Describing.  Crafting.  Revising.  Editing.  Publishing.
Cost: $30* for eight weeks (includes course materials).
*Non-refundable and payable (in cash) on the first day of class.
Please contact the instructor about your intention to register:
The Instructor: Gerald Schiffhorst, professor emeritus of English at  UCF, is the co-author of The Practical Handbook for Writers.  He has published four other books as well as fiction, articles and reviews and has taught writing for the past 45 years.