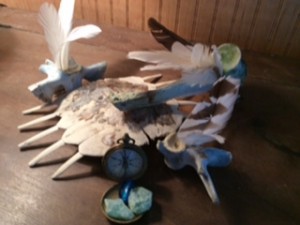 In her memoir, A Million Fragile Bones, Connie May Fowler details the beauty and peace she found on Alligator Point after years of heartbreak and loss, and the devastation and upheaval that followed the Deepwater Horizon (BP) oil spill. It is, at it's heart, a love song to the natural world and a cry of anger and grief at its ruin for the sake of corporate profits.
It is also a cautionary tale – a clear-eyed look at the real cost of our seemingly insatiable appetite for fossil fuel. As the memoir points out, we will continue to abuse the natural world at our peril.
Twisted Road Publications is proud to announce that they will release A Million Fragile Bones in April 2017.