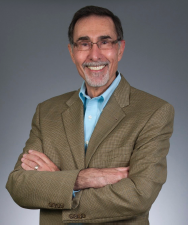 Saturday, April 29, 2017 Hilton Orlando/Altamonte Springs 8:30 a.m. – 4:00 p.m.
(From the FWA website):
Writers today face an uphill climb. The competition is fierce, the learning curve steep. There's no magic wand, but by learning the basic techniques for crafting a novel, the beginning writer can quickly flatten the learning curve. For both beginning writers and more advanced pros looking for new insights, this workshop provides writers with the tools needed to craft their own novel—a novel that will grab a reader's attention and keep them turning pages. Here are some of the topics covered: • Elements of plot and structure • Creating characters that sizzle • Secrets of good dialogue • Crafting strong beginnings, middles and ends • Writing in scene • Tips for self-editing Don't put your writing dreams on hold.
Register now! Vic DiGenti (aka Parker Francis) is the instructor for this up-beat and fast-paced interactive workshop. Vic is the author of the Quint Mitchell Mystery series, including the 2008 RPLA Book of the the Year, Matanzas Bay. Vic is FWA Executive Vice President, and the 2017 Faculty Chair for the Florida Writers Conference.