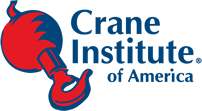 Technical Writer / Graphic Designer
Full Time, Permanent – Sanford, Florida
Crane Institute of America is the nation's leading provider of training services to the lifting industry. Since 1987 CIA has trained and/or certified over 100,000 equipment operators, inspectors, supervisors, trainers, and riggers. We offer original print and digital training materials, qualification exams, and reference materials. We are looking for a technical writer/graphic designer to help create all these products.
Job Duties
• Create, edit and update (with subject matter expert instruction)
o Workbooks and handbooks
o Paper and electronic exams
o PowerPoint presentations for training
o Reference materials
• Create, edit, and manipulate graphics used in training materials.
• Read and analyze legal standards to ensure compatibility with training materials.
• Communicate effectively with trainers, consultants, owners/staff, and other subject matter experts.
Skills Needed
Experience in Microsoft Word, Excel, Power Point, and Adobe Creative Suite (InDesign, Illustrator, Photoshop and Acrobat) is required.
Knowledge of WordPress, basic HTML and CSS, and email marketing such as MailChimp are a plus but not required.
Ability to effectively prioritize multiple projects and tasks to meet deadlines.
Attention to detail and confidence to ask correcting and clarifying questions.
Knowledge of the lifting industry and safety best practices as well as relevant OSHA and ASME standards would be a plus but is not required.
Education & Experience
Bachelor's degree + 2 years of technical writing experience, or equivalent experience, required.
Email resume and cover letter to sarahf@craneinstitute.com .