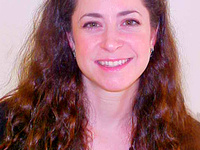 Thursday, October 26
This festival honors the legacy of the beautiful poet, Scribbler, writing professor, and friend, Ilyse Kusnetz. Learn more about her wonderful poetry here.
Master Class from 3:00pm to 5:00pm 
3-4 p.m. – Join Winter Park Writers' Atelier proprietor Racquel Henry and Valencia professor Christopher Brown for a discussion of the local writers' community and how to get involved.
4-5 p.m. – Performance poet Shawn Welcome will lead a hands-on workshop on writing as a community endeavor.
Community Reading from 7:00pm to 9:00pm 
Come hear Valencia faculty, staff,  and students, as well as community members, read their own creative works, or sign up to read some of your own work.
If you'd like to read, please contact Christopher Brown at cbrown214@valenciacollege.edu.
Poets Brad Kuhn and Darlyn Kuhn will read from their novella in verse, Three Houses.
Tricia Booker will read from her memoir, The Place of Peace and Crickets: how adoption, heartache, and love built a family.